I've been wanting the opportunity to do some product reviews. A couple of months ago I signed up for MomSelect. MomSelect works with companies to use Mom Bloggers to connect other Moms with their products. Today I received a box full of fun stuff. Keep your eyes here for some giveaways this week! Here's my first review.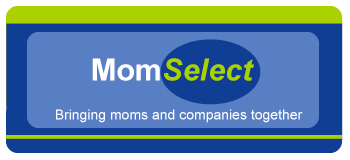 Today in America (and probably other countries as well!) it is imperative that our kids learn a second language.
Research
has long shown that children who learn a second (or third!) language have improved test scores and better overall academic success.
Living in New Mexico, my children (10, 5 and 3) are always coming home talking about learning new to speak Spanish. They love learning new words. Too bad we don't live in an area that offers
Lango
Classes.
"Lango teaches children ages 18 months to eight years new languages in full immersion classes through Adventure Learning©, our innovative approach that combines stories, music and movement, playacting and game-playing in an engaging, format that kids love." The most popular language for Lango classes is Spanish, but French and Mandarin are also available in some area. Classes are offered for Tot and Parents (learning together); preschool; and early elementary. In some areas, they even offer a summer day camp.
The Lango experience includes small (fewer than 10 students) classes that mean 1 or 2 times a week for 45 minutes. The classes are full immersion (the teacher uses NO English). The "Lango Kids" mascots are a a mutli-cultural group of kids and their dog "Cosmo".
Currently, they are offering
classes
in California, Colorado, Georgia, North Carolina, Texas and Virginia. They do offer
licensing
with a low cost start up (under $4000) if you are interesting in bringing this to your area. It is a business you can run out of your home.
I received a CD (Con Cosmo--With Cosmo) to listen to. When I started the music (you can hear a sample at :
here
, my 3 and 5 year olds came running. They both immediately began dancing and singing, "Como te llamas?" Then my daughter asked, "What does that mean?" There are 14 songs on a variety of topics: good morning; alphabet; what is your name?; lost boots; dance with your body. The songs use a good combination of repetition (same phrase 4 times) and echoing. The tempos were varied and fun. The CD came with a lyric sheet with both the Spanish and English lyrics. The songs ranged from 1 to 2 1/2 minutes each.